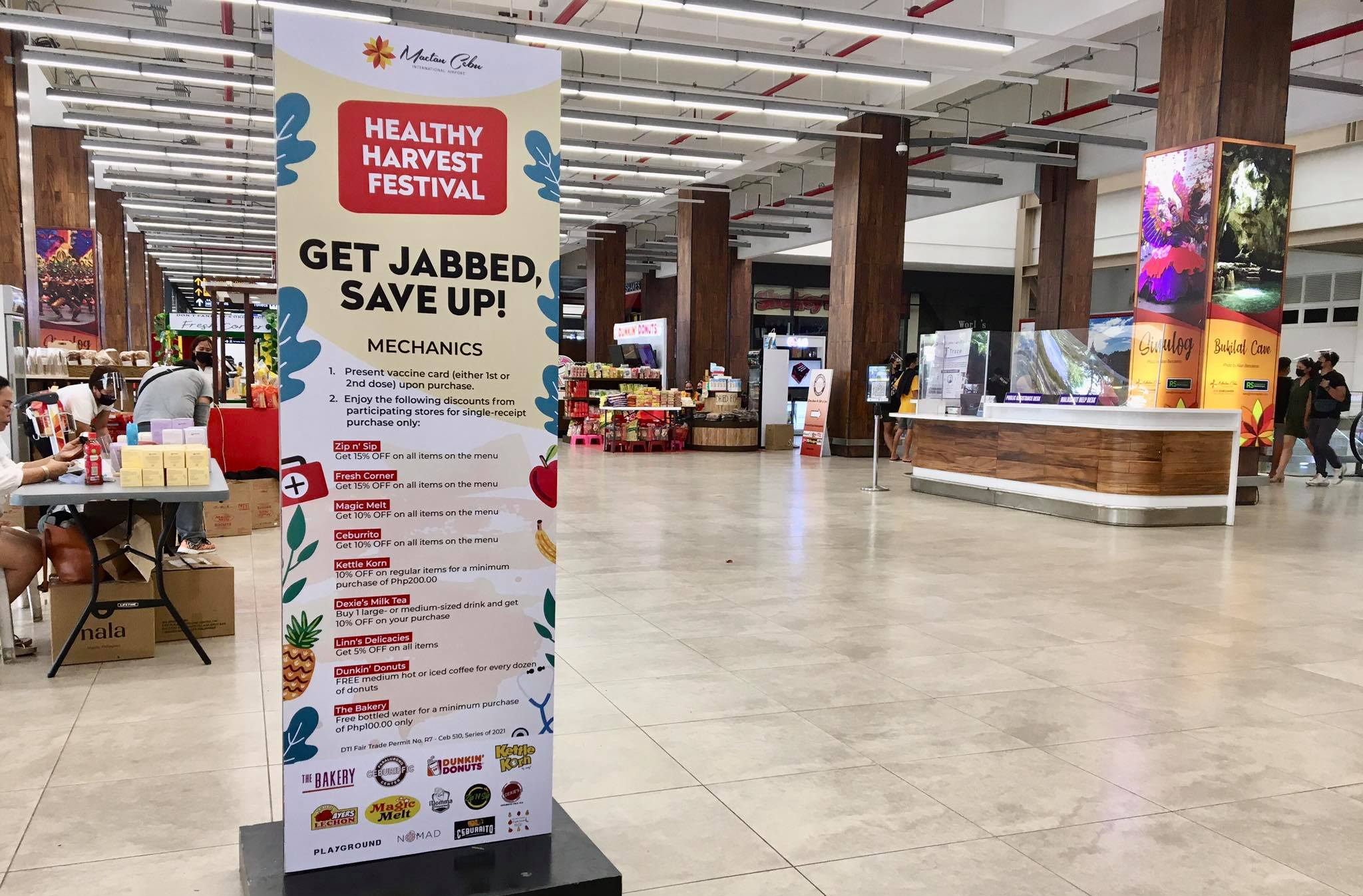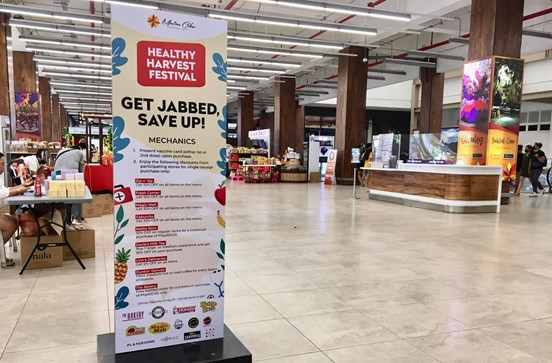 Lapu-Lapu City, Cebu – As part of its promotion of health and wellness, Mactan-Cebu International Airport (MCIA) holds the "Healthy Harvest Festival", aimed at ensuring a sound body and mind especially at this time of pandemic.
The Festival will run from July 28 to August 11, 2021 at the Terminal 1 Pre-terminal Lobby and Airport Village. It will feature a farmer's market, a bloodletting drive, free basic health checkup, and discounts and freebies for vaccinated customers against COVID-19.
"There are many ways to protect our health during the pandemic, and we have combined these into the Healthy Harvest Festival, which is intended at enticing the public to become healthier," said Louie Ferrer, President of GMR MEGAWIDE Cebu Airport Corporation (GMCAC), private operator of MCIA.
To promote healthy eating and living, a variety of fresh fruits, vegetables, healthy ready-to-eat meals, essentials oils, and other products and services will be available during the duration of the Festival.
"There are 3 ways to prevent yourself and your family from getting COVID-19. One, practice all required safety protocols such as wearing masks, avoiding crowds, washing hands, and keeping a safe distance away from others. Two, get vaccinated as soon as possible. And three, maintain a healthy lifestyle to build up your immune system. This activity is good because it promotes awareness and helps people promote this healthy lifestyle and encourages everyone to get vaccinated," said Julius Jay Neri, General Manager of Mactan-Cebu International Airport Authority (MCIAA).
Moreover, MCIA joins the commemoration of the National Blood Donor's Month this July with a blood donation drive in partnership with the Department of Health (DOH) Central Visayas – National Voluntary Blood Services Program, the Philippine National Police (PNP) Aviation Security Unit (AVSEU) 7, and the Mactan-Cebu International Airport Authority (MCIAA) Airport Police Division. The blood donation drive will be held on July 28 & 30; and August 4, 10, and 11. Anyone can participate in the activity provided that they pass the assessment prior to donation.
Meanwhile, a free basic health checkup (blood pressure, blood sugar, and eyes) will be conducted by Prime Care Cebu from August 2 to 6.
Vaccinated customers, whether first or second dose, will also get freebies and discounts of up to 15% OFF from participating food and service shops by presenting their vaccination card and valid ID.
Strict health and safety protocols will be implemented such as wearing of face mask and full-face shield and practicing physical distancing.
The Healthy Harvest Festival is also made possible by Magic Melt, Mucho Café, and Anna Mig Bakeshop.