Careers
Human Resource Overview
We, at HR, aim to build a meaningful partnership in your journey in GMCAC. To help us achieve this vision, your HR buddies are geared towards serving you with value adding activities such as Strategic Sourcing, Compensation & Rewards, Talent Management, and Facilities Management Services. These activities play a key role in aligning business strategies and the organizational efforts through its most important resource, the manpower workforce.
Current Career Opportunities
The success of GMR Megawide Cebu Airport Corporation relies on its ability to attract the best talent to be part of the organization. Recruitment methods must be fair, efficient, and effective. We aim to attract skilled and talented resources and anchor their efforts and goals both personally and professionally to satisfying and awarding experience with GMCAC.
In GMCAC, it's more than a job but an opportunity to grow and widen your horizons to limitless learnings and experiences. Click here to know the opportunities waiting for you.
Here at GMCAC
We are driven to retain our talents and sustain a rewarding experience while working in GMCAC. With this, we provide an engaged working environment through various activities ranging from employee technical, behavioral, and leadership programs to family centered and wellness activities.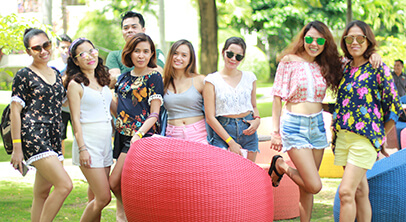 Family Day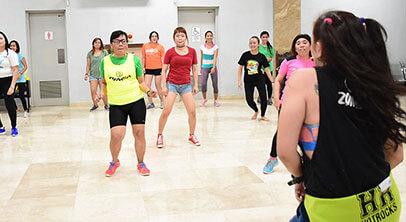 Wellness Sessions – Yoga and Zumba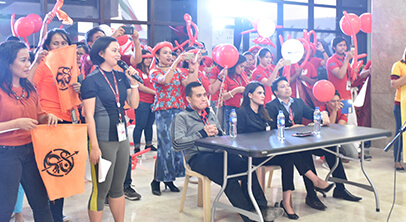 Annual Sports Fest
On-The-Job (OJT) Program
Student applicants who wish to undertake their significant OJT experience through an established multi-disciplinary environment that allows collaboration with individuals, including other trainees, departments; and airport stakeholders and concessionaires. In addition, this program aims to provide tertiary students actual work experience, practical knowledge and exposure to various management styles and processes.
Please submit your resume along with your application letter to careers@gmcac.ph