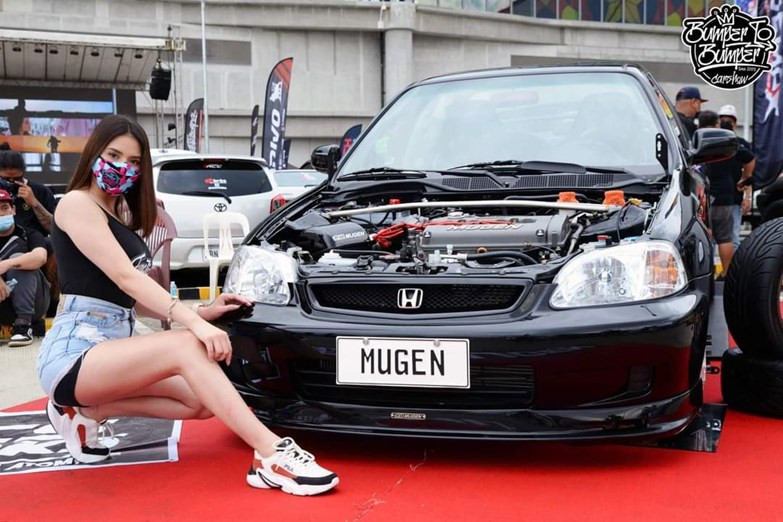 Lapu-Lapu City - Mactan-Cebu International Airport (MCIA) successfully hosted the 10th edition of Bumper to Bumper in Cebu, the longest-running and the biggest outdoor car show in Asia.
A total of 151 vehicles were shown off during the show at the MCIA Car Park, bannering unique designs and mods that showcase their owners' craftsmanship and ingenuity.
The first ever LIVE MOORE (Mactan Off-road & Overlanding Expo) also highlighted at the show, placing the spotlight on the adventure lifestyle featuring 4x4 vehicles, camping gears, and off-road trailing equipment.
"We, at the MCIA, are proud to have hosted the hottest car and lifestyle community event of the year, marked by the strong participation of various car clubs and enthusiasts that showed off their passion for cars and automobile creations," GMR MEGAWIDE Cebu Airport Corporation President Louie B. Ferrer said.
During the event, 19 cars received various awards, including Best of Show Overall, Best Exotic Car, Best American Rig, Best Car Club, Best Car Shop, and Best Rig Presentation, among others.
Lapu-Lapu City Mayor Junard Chan attended the event and delivered a message during the awarding ceremony on June 6. Lapu-Lapu City Tourism, Cultural, Historical Affairs Commission (TCHAC) Chairman Cindi King-Chan, GMCAC Deputy Chief Commercial Officer Cristina Angan, GMCAC Chief Commercial Advisor Ravishankar Saravu, GMCAC Commercial Manager Nieves Belmonte, and Ladder Events Senior Manager Jonathan Chio also graced the event.
Visitors also enjoyed other activities such as the first airport drive-in movie theater, food strips, and stunning displays of 4X4 vehicles.
Aside from the on-ground car show, Bumper to Bumper x Cebu also hosted a digital party for modern car enthusiasts that choose to stay home.
The Bumper to Bumper x Cebu was held earlier this June and strictly enforced health safety protocols such as the mandatory wearing of masks and face shields. Participants also registered online, while walk-ins were not permitted in compliance to the local government unit.
The event was co-presented by AirAsia, Plantation Bay Resort and Spa, and Phoenix Fuels. Major sponsors, meanwhile, included Waterfront Airport Hotel and Casino Mactan, BF Goodrich, and Anzahl Car Paints. Minor sponsors of the event are Crimson Resort and Spa Mactan, UNITedition, and Limitless. Jpark Island Resort and Waterpark Natures Spring, M-Tech, Func7ion Apparel also have a special participation in launching the event.